The Best Home Weight Benches for Your Fitness Goals and Budget
In this complete guide to weight benches and how they can help you achieve your fitness goals, we'll go over some of the best home weight benches for working out at home in this article. We'll look at what a weight bench is, how it may help us, the different types of weight benches available, and the elements to consider when choosing the perfect one for you.
Then again, there are the commercial ones and the home benches that need to be adapted to the small home gym we might have. Simply put, don't run out and buy equipment because you're eager to get your hands on one right away. Have a thorough awareness of all the aspects that go into selecting the best weight bench suitable for you.
We must consider all options, including whether it will fit in our home, the budget, frequency of use, workout styles, and whether it is more practical to have it at home rather than go to the gym.
What Is a Weight Bench, Exactly?
It's also known as a gym bench, a workout bench, or an exercise bench. These names are all quite appropriate to describe the main purpose of this piece of equipment, that is not just for lifting weights.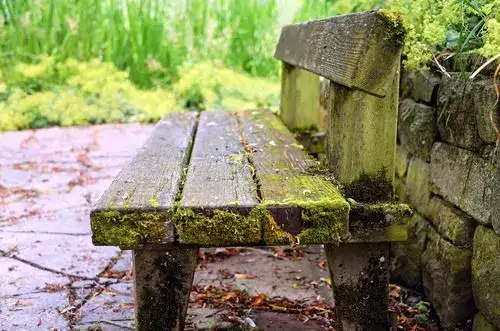 Consider a plank with solid bases that can support all of the weights when a person sits or lies on top, performing various workouts.
This simple concept is further enhanced by adding another plank on one of the plank's edges, which can be changed to an angle and used for a variety of other exercises while the body is inclined.
This weight bench is now padded with firm sponges, ensuring that there are no sharp edges and that you may exercise safely and comfortably.
A weight bench is a piece of weight-lifting and strength-training equipment. It can be used for a multitude of things. Some weight benches are only for stretching, while others are made for lifting weights. The conventional weight bench is flat with an elevation that may be adjusted.
Then there are dedicated benches for working out specific parts of our bodies, like our biceps, abs, knees, and much more.
Each weight bench comes with a rack or a wall mount to store the weights. This is an optional feature you might want to consider for easier exercise.
Why Buy a Weight Bench and What Are the Advantages?
One of the most versatile pieces of gym equipment you can have is a weight bench. A weight bench can be used for a wide range of workouts and exercises. A weight bench allows you to focus on one part of your body, such as your chest, shoulders, or back.
But why should you have a weight bench in the first place? Some reasons why you should own one are listed below.
This is an excellent technique to improve your body-building activities if you don't have access to a gym.
You have more time to workout at home. When you have a bench at home, you may workout at your leisure and without regard for time constraints. As such, it helps increase your muscle mass and strength fast.
It allows you to perform natural movements that work out all of your muscles. As a result, you may decrease your risk of injury and focus more on the right muscles for faster growth.
The benches will assist you in keeping your posture upright and thus strengthening your lower back muscles. As a consequence, your core stability throughout workouts will increase.
Weight exercise on a regular basis might help you enhance your lung capacity and bone density. Training also helps to tone your muscles, increase your stamina, and lower your risk of heart disease.
It can be set at an angle to allow you to do a variety of workouts that isolate different muscle groups.
When you exercise on a regular basis, for example, two to three days a week, your stress levels and likelihood of depression will decrease. This is due to the fact that when you exercise, your body generates endorphins, which serve as a good stimulant to your brain.
It's a straightforward piece of equipment that doesn't need lengthy installation or setup.
As gym benches are used by many in a gym center, they are not hygienic and having one on your own will be better.
A weight bench is also helpful for performing exercises while lying down or in a reclining position. Weight benches are also great for improving posture. With a weight bench, you can perform exercises while using your body weight. Weightlifting, strength training, resistance workouts are some of the exercises you can improve on.
Because you'll have fewer muscle groups engaged, you won't get tired as quickly or feel sore after performing exercises. It's a fantastic way to improve your health that can complement cardiovascular workouts on an exercise bike or cross trainer.
Use your weight bench for exercises that help improve your overall strength, stamina, and speed. You can use a weight bench for pullovers, flys, chin ups, shoulder presses, push-ups, squats, bicep curls, triceps extensions, and many more. You will also be able to add weight to your exercise routines.
It improves your athletic ability. If you are one, strengthening muscles will improve your form while doing other exercises and increase endurance. increases the strength of connective tissue, muscles, and tendons, which in turn can help prevent injuries.
Bench presses are a great way to tone your upper body muscles, including your pectorals, arms, and shoulders.
What Type and Design of Weight Benches Should You Choose?
Choosing the right weight bench for home workouts can be challenging. Many of the workouts you do at the gym can be done at home with only a weight bench.
To help figure out what type of bench to use for home workouts, you'll need to look at different aspects. The most significant issue is whether you have enough space inside your home to place the bench and area around to workout. Next, price, quality, and weight are all important considerations when buying a weight bench for home workouts. 
The following information will help you decide which type of weight bench to buy. To ensure that you buy the best home weight benches, read on and learn more about different types of home weight benches.
Weight training benches come in a variety of styles. It may be
fixed horizontally.
fixed in an inclined position.
fixed in a folded position, with one or more adjustable portions.
with racks to hold bars, etc.
If you go to any gym center or Google "weight bench," you'll find a plethora of different sorts of benches made by a variety of suppliers, all with varying levels of quality, features, and pricing.
The sturdiness and ability to handle a significant amount of weight distinguish weight benches from regular benches. Weight benches, on the other hand, are not all the same, and there are many distinct sorts.
If you really look deep down there, we can categorize some of the most popular bench designs and types of weight benches into 6 types.
The Simple Flat Bench provides a sturdy raised platform on which various free weight and bodyweight exercises can be performed. They are usually unconcerned with inclining or declining features.
Adjustable Weight Bench is versatile, allowing you to do a variety of workouts by changing the bench to meet your specific needs. It has the ability to lie flat, be inclined, or be declined. Lifters who seek a combination of comfort and adaptability should go for an adjustable bench.
Olympic Weight Benches are normally for advanced professionals who are into serious sports. The benches are normally wider and longer and might be difficult to fit into a home. Typically, they include a squat rack, weight plates, various lengths of rods, dumbbells, and other accessories. They are a complete workout machine that allows for advance exercises for serious weight lifters, body builders and professional sports. Most popular with beginners and novices alike.
Foldable Weight Benches are benches which are sought by small space homes as you just can't leave them in the "open". You need to fold it back and store it somewhere. Or you are always on the move and you love to bring it along. But most of the time, foldable ones are not feature rich.
The Abdominal Weight Bench is developed particularly for the abs. Depending on your fitness goals, you may use it flat, inclined, or declined. Simple angle changes allow for light, medium, or intense ab exercises.
Preacher Curl Bench is a bench for doing the preacher or bicep curls. The preacher curl has a cushioned portion in front that resembles a seat. Curls with weights are performed on this bench. The user folds their arms around the cushioned portion of the bench while resting their arms on the pad. This helps to preserve correct form while also providing additional comfort.
What Do You Need to Get Started Working Out Using the Weight Bench?
There are many exercises you can do just by using the work bench alone without any dumbbells or barbells. Some examples are as below.
The exercises you can do without weights are
Bench Dips
Hyperextension on the Flat Bench
Flat Bench Lying and Leg Raise
Decline Push-ups
Incline Pushups
Many more varieties than you can imagine.
You can start with water bottles if you like to have some resistance to act as weights. As you progress, you will find that the exercises have become a routine, and this is when you want to upgrade.
However, a comprehensive system should include the fundamental weight bench, dumbbells, barbells, an integrated rack, and so on. With this, you can work out most of the muscles you desire at home.
How Much Space Do You Need to Weight Bench Train at Home?
If you just go with the flat bench, which might take up a space of 4 to 5 feet and say about 2 feet of comfortable space around the bench for you to move around, you might need about 7 feet by 5 feet of space total.
More space is needed. If you are thinking of getting the adjustable or the Olympic type models, the rack will take up a space of 4 to 7 feet by 4 feet wide, plus the weight bench will be 6 feet by 2 feet. The total space needed is 12 feet by 8 feet.
But if they are foldable, it will be great if you need to stow them away when not in use or if they can be slid in and out, then less space will be needed.
You might have other equipment in your home gym too. So, a big space is needed if you want this to be in your arsenal. Compared to the footprint of the multi-station or the elliptical, this will not take up much space.
Factors to Consider in Buying a Weight Bench
Now that we've covered the many types of weight benches, it's time to pick the best one for your routine. So what are the basic considerations when purchasing a weight bench?
Safety and Quality: When selecting an exercise bench, safety is of the utmost importance. There is no compromise on this. Examine the equipment to ensure that the interlocks are completely safe and that there is no room for error, particularly in the adjustable weight benches. There should not be any sharp edges that might hurt you.
Look for a bench with high quality and precision. When you're working out, the bench should have a strong foundation and be stable. Aside from that, it should be composed of high-quality, long-lasting materials. A decent rule of thumb is to select weight benches with frames built of commercial quality steel tubing. When you are doing intensive workouts, a bench with a light frame may begin to wobble.
Check the manufacturer's specifications before you buy a bench. Check that the weight load and user weight rating are within your tolerances.
How much weight can it support? Benches are graded based on the maximum weight they can support. Quality benches are frequently made of superior materials that are long-lasting and robust. As a result, the more solid they are, the more expensive they are.
If you intend to keep the bench for a long time, go for a maximum weight that is 3 times the heaviest person using it. As you become fitter and stronger, so will your weight. Therefore, the rule of thumb is to buy one that is three times your weight.
Height of the Bench: The right height related to your comfort in getting in and out of the bench is crucial. Certain workouts require the right height. If more than one person in your family is going to use them, then an adjustable one would be the best.
Cushioning and padding: A weight bench can be made with a variety of cushions. Padding can be minimal, but you may have backaches after exercise. The bench should be outfitted with high-quality bench pads that keep you in a comfortable position during the workout and give support when working out with heavy weights. As these items wear out fast, the chances of spares being easily available should be high.
You require a weight bench that is robust, durable, and stable, and that can be used for a wide range of workouts, including chest, back, and arms, and that is reasonably priced.
With or Without a Rack of Weights: If you are just starting out, it is not necessary to get the rack first as you need to get used to the fundamentals of weights and lifting. It is good that you get the correct concept and techniques for lifting weights first. If you feel in the future that the current set-up is not good enough, then only go for it.
Make sure, however, that the current bench you're buying can accommodate future racks or other add-ons you might want to buy.
Ultimately, it is you: With the above points answered, the next important question is, what are your objectives? Which area of your body would you like to work on? Which of the following do you want to improve: strength, bodybuilding, weight lifting, stamina, or endurance? Or you want to rely on lighter weights more for toning, balance, and posture than to build muscles. 
Are you a sportsman who wants to strengthen your knees, strokes, or others? Ultimately, you decide on what you want to achieve.
There are too many brands and types by different manufacturers. Some are cheap, some are expensive. What is your budget?
Budget: Normally, quality benches from reputable manufacturers will cost a bundle. A larger budget usually implies a sturdier bench with more features and add-ons.
However, if you want something a bit less expensive, there are lots of good, impressive benches available that will not limit the exercises you can do. Weight bench sizes might vary greatly, so double-check the measurements. Trying to fit a massive Olympic weight bench into a small area will leave you with little room to workout.
The Best Weight Benches For Home Gyms Are Divided Into the Following Categories:
A weight bench, like a barbell, squat rack, and weight plates, is an essential piece of home gym equipment, so there are naturally thousands of different possibilities to pick from.
A weight bench offers a ton of versatility for your workouts. You can use them for dumbbell bench presses, incline rows, triceps dips, and more. That being said, you want to get the purchase right by choosing a sturdy bench that works for you.
Below are our top picks in the market by type and design category.
Flat Weight Benches
Flat-weight benches are benches with a greater surface area in relation to their height. They are made from a single, flat piece of wood with a weight bar mounted on the top.
The increased surface area can be a challenge to some, but can also be a great way to build muscles and get stronger if you are more concerned with your chest than your legs.
It can also act as a support for sitting while you work on your biceps too. Below are four flat weight benches you can refer to.
Adjustable Weight Benches
Adjustable weight benches are designed with a certain amount of adjustment. For example, the back pad may be tilted from 0 (flat) to 90 (vertical) degrees to accommodate various users. It may also be placed in a descending position for a variety of different workouts.
It is just a slight improvement in terms of features compared to flat benches. Below are three adjustable weight benches you can refer to.
Olympic Weight Benches
Olympic Weight Benches are normally for advanced professionals who are into serious sports. They include a squat rack, weight plates, various lengths of rods, dumbbells, and other accessories. The rack normally serves as the heart of an Olympic weight bench.
The benches are normally wider and longer and might be difficult to fit into a home. Below are three Olympic weight benches you can refer to.
Foldable Weight Benches
Normally, these benches would be flat or adjustable, but they can be folded and stored elsewhere. Mainly, people with smaller spaces may go after these features to be included.
Below are two foldable weight benches you can refer to.
Preacher Curl Weight Bench
The preacher curl is an excellent way to develop your biceps as well as other arm muscles. If all you want to do is create a strong, beautiful bicep and arm, preacher curls are the way to go.
Preacher curls differ from bicep curls in attachment because they are designed to work on certain bicep muscles. 
Click here for more in-depth details on the features and benefits of the Preacher Curl Weight Bench. 
Here are some of the benches that can help build beautiful biceps muscles. Click on the model to see the in-depth details.
Abs Workout Bench
The abs training bench is particularly intended to target the muscles of the belly and adjacent areas. The preacher curl focuses on biceps, whilst the ab exercise bench focuses on ab muscles.
Some of the most popular ab workouts are performed on benches, such as the squat and bench press.  
Click here for more in-depth details on Abs Workout Bench.
Here are some of the benches that can help build beautiful stomach muscles. Click on the model to see the in-depth details.
| Weight Bench Image | Bench Names and Reviews | Short Summary About The Weight Bench |
| --- | --- | --- |
| | Mikat Full Body Multifunctional Exercise Machine. | This professional multi-functional total body workout machine is equivalent to having an ab crunch machine, a sit-up machine, and core exercise equipment |
| | FF Finer Form Multi-Functional FID Weight Bench. | An all-in-one gym value, allowing you to build your own home gym. The Adjustable Weight Bench is intended for full-body workouts that will shape your arms, abs, back, chest, glutes, hamstrings, and core |
| | Finer Form Sit Up Bench with Reverse Crunch Handle. | Get the finely shaped, sculpted abdominals you're looking for through the wide variety of exercises and crunches that this bench is made for |
In Conclusion
There you have it, a lengthy article on everything you need to know about weight benching. It covers what a weight bench is, factors to look at before getting one, types of benches simplified, different designs for various workouts and much more.
While you are reading, you might still be overwhelmed by the many benches out there, but as you push through the article, you somehow will make your decision.
We looked at what a weight bench is, what you need to know about weight benching before buying one, and which benches are the finest on the market in the guide.
We hope that this guide has given you all of the information you need about weight benches and has helped you decide which one is right for you.
If you have any questions or comments, feel free to let us know in the contact us section.
Good luck and happy scouting.