The Best Breathing Exercisers for the Lungs (Take Action Now)
A breathing exerciser is a tool or gadget that you can use at home to build your breathing muscles. Here we will review some of the best breathing exercises and tools for the lungs.
Disclaimer: This article contains Affiliate Links. If you purchase anything after clicking an Affiliate Link, I may receive some compensation, with no additional cost to you. Read more here.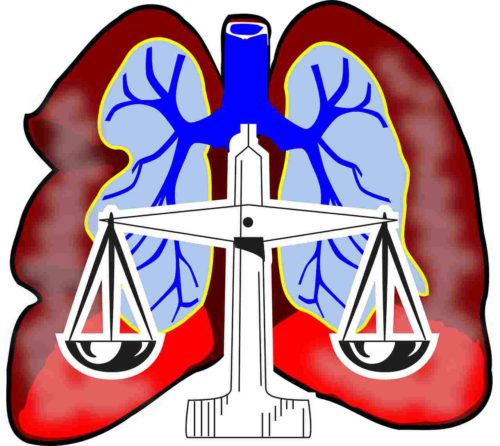 While we always focus on exercises to build our muscles in our legs, hands, stomach, etc., we do not know that we also need to exercise our lungs, diaphragm, and related breathing muscles.
These organs need to be exercised separately. The tools and gadgets outlined below will help us not only to keep well, but also those having breathing difficulty.
Correct breathing is an art that most of us have forgotten. We are so busy with our daily activities that somehow the environment we are in controls the way we breathe. We blend with that situation and we do not realize that we have unconsciously picked up a pattern. We have taken breathing for granted. Say, if you work in a noisy workplace, the breathing pattern is different and you usually come home exhausted.
As babies, we were gifted with the correct method of breathing, but as we age, we lose it. Did you know that in every emotional state we are in, whether we are excited, happy, fearful, panic, and so on, the breathing pattern is different? The next time you get angry, just be conscious of your breathing and compare it with when you are calm. Or if you are ready to fight with someone, how is the breathing pattern?
We used to be able to climb the stairs and run a long distance without panting, but now just reaching the top of a staircase causes some of us to gasp for air. Why? And some of us get exhausted with just a simple chore. We get stressed and angry quickly.
This is the reason we have been told to exercise regularly, because you will not only get healthier but also, somehow, your breathing pattern will change at that moment for the better. Treadmills and ellipticals' have done wonders in this case.
Try climbing the same staircase for some time and you see that your breathing has improved and it will not be a challenge anymore.
Why do you think swimming is good? Do you realize that you will feel happier and fresher and that the stress you had before has swum away? Actually, when you are swimming, the breathing pattern is different. You will inhale and exhale differently with pauses in between naturally.
So we need to improve our breathing pattern to have a blissful life. This can be quickly done by changing to a different environment and having regular exercise, but this is something we have difficulty doing because in today's world we are always chasing after something that is nothing.
If you Google "breathing exercises", you will find an overwhelming number of them, and some have classes you have to spend time on.
Many have tried the exercises, and many have gone to gurus to improve their breathing patterns, but after some time, we reset back to our own automatic or unconscious breathing patterns. We need to do something to permanently change this, for a better life.
Let's look at some exercise tools or devices that will make the task more comfortable and produce good results.
Best Breathing Exerciser for the Year 2021-Updated November 2020
For those who insist on getting a breathing exerciser now, below are equivalent good models. Click on to read more reviews and features about the machines.
We would like to inform you that most of the breathing exercisers reviewed below are currently unavailable on Amazon stores due to the current pandemic, as most manufacturers are still closed or are working hard to replenish the equipment.

The Breathing Lung Exercisers
The Respirator O2 trainer is a revolutionary tool designed to build up your lungs, diaphragms and related muscles. It helps to strengthen breathing through resistance, resulting in better and proper breathing.
It is imperative to have proper breathing as there is an abundance of evidence supporting the benefits, such as stress relief, which can transform your body and state of mind, better sleep, and lots more.
Anybody who uses their lungs, for example opera singers, blowing musical instruments, athletes, or scuba divers, will immensely benefit from this trainer.
Bas Rutten had asthma, and he designed this device to help him out of this. Those who have breathing difficulties will enjoy these exercises. But remember to get the advice of your doctors before trying out anything new.
The gadget is so simple, but don't let this fool you as the device works wonders. How it works is that the gadget comes with 10 numbered caps/screens. Start with inserting the cap marked 1 (most significant airflow) and put the gadget into the mouth and start breathing.
Initially, it is difficult to breathe, but as your endurance level improves, go to the next insert marked 2, and so on. The resistance is only on the inhalation part. It was intentionally built this way. So there is resistance during breathing in only, and as per usual when you breathe out. And when you do slow, deep breathing exercises, the lungs expand, and it also exercises all the related muscles.
This lung expansion is much-needed in all sports events you are in, as now you have a more significant lung capacity and better diaphragm stretches lead to better stamina to excel. Use it on all your practices and soon you will get the right breathing technique for that sport.
This device intends to get you to breathe through your mouth, and a nose clip is provided if you need it.
They also provide four additional caps that are also to be used to train your lungs when at rest.
We can use the portable O2 Trainer while doing anything, standing, sitting and even while exercising. Whether you are running, weight lifting, etc, the gadget will build up your lungs and body to perform better towards higher levels.
The O2 Trainer is clinically proven to work as the participants involved in the study increased their ventilator muscles and improved on the volume of air they could ventilate.
It is safe to use on you and the environment, and at the same time, it is compact and convenient to carry around. You can bring it to the gym and use it while exercising. Everybody surely wants to know what you are using and they will also definitely get one.
It comes with instructions on how best to use it to get good results. Lots of exercises and excitement ahead.
Some cons of this product are that some people are not used to having a mouthpiece in their mouth (same as when you scuba or snorkel) while doing something or exercising, and some people will build up a lot of saliva initially. Well, it takes some time and practice. Once you get the hang of it, you will see the changes in yourself.
So, if you want to be better and healthier than anyone else, you need to try out the O2 Trainer. You will not regret getting it.
Read More Customer Reviews Over On Amazon!
A Sparthous Workout mask is a gadget, with controlled air intake and exhaust that you use to cover your nose and mouth while doing sports' training or working out on gym equipment at home.
As long as you use your lungs, the mask simulates high altitude elevation for gym, cardio, fitness, running, endurance, HIIT training, and many other activities. It helps to push you past your physical limits.
How it works is that, for example, at a high altitude place where the air is thin and it is difficult to breathe, you tend to breathe a little deeply and sometimes you will feel like fainting or nausea, and this gadget will simulate the same conditions at your very home.
It will boost your lung capacity as using it will force you to take full and deep breaths, thus toughening your lungs, diaphragm, and the rest of the respiratory system. You will never be out of breath.
If you are a sports person, you will appreciate what this gadget can do for you. It will unlock the champion in you as it will get you to breathe efficiently, thus having less fatigue, a hardened body, and more energy. Have you seen sportsmen who do exceptionally well in their games with lots of energy and never seem to get tired? They have good breathing patterns.
How they do it is by putting in lots of training time and using the latest sports technology to boost their stamina. If they can do it, so can you. If you want to be ahead of anyone, you need to get the latest technology to give you the edge and you must be committed to taking on the challenges.
The mask comes with 16 breathing levels at your disposal. You can change airflow on the go, no need to remove the mask. This is enough to suit all people of different fitness levels. You can use it in the house while watching TV or doing some homework.
But it takes a lot of consistent time and effort to see results, but you will see results if you are persistent.
As you adjust the airflow, it becomes more or less challenging to breathe. Adjust to what suits you comfortably and improve as times go by.
It comes with some training programs and instructions which you can use to capitalize to the max for guaranteed results.
Sometimes, for some of us, it is kind of difficult to wear something over the mouth and nose, but it just needs some getting used to, and anyway, this mask is designed in such a way that it fits the face perfectly. And there are three sizes to choose from.
So there are no worries about the mask slipping or falling off in the middle of a workout, as the straps are all designed to hold steady even at high speed. You can just focus on the main event.
One thing about this mask is that there is resistance during inhalation and exhalation. All is done by just one quick flip of the airflow valves, which gives you the right restrictions to force your lungs to breathe in and out powerfully.
Initially, when you first use it, it is uncomfortable and you will get people staring or making fun of you. But if you only have a goal in mind, all these thoughts are minor and you will end up a champion. You will see better breathing control when you are not using it.
Read More Customer Reviews Over On Amazon!
This gadget is another respiratory lung, diaphragm exerciser, which is designed for Lung Expansion and all related organs of the respiratory system. It improves a person's fitness level, helps improve sleep, treatment for COPD, Asthma, Bronchitis, Cystic Fibrosis, Pulmonary and Smoker Relief and many more complications related to our breathing system.
The Trainer will assist in improving breathing and applies to children, adults, and the elderly, smokers, swimmers, and deep-sea divers, rehabilitation for athletes and sportsmen, and singers and wind instrument musicians.
Continuous exercises on this gadget will cause better breathing patterns and thus a healthy and productive life.
This patented breathing device is another Russian breathing device that has been popular there for a long time to treat high blood pressure and many other diseases.
We can use the gadget to exercise our respiratory system the easy way.
But remember to always consult your doctor first before doing these exercises, as reprogramming the breathing pattern can cause unwanted reactions in us. Follow the guidelines given slowly at your phase.
The breathing machine will help to clean the mucus on the airway walls, improve blood circulation with good oxygen to all body organs and cells. You will see considerable results after only 1 month of regular training of about 20 minutes a day. It works.
Millions around the world use the gadget. It is compact, affordable, user-friendly, hygienic and washable.
The trainer comes in a box with the breathing exerciser, a manual, a mouth and nose breathing mask and four load levels for different challenges. And the main gadget comes in a few parts once you receive the package, but with the pictorial instructions, it is easily understood and put together.
The manual also has all the exercises outlined and just follow the instructions religiously. No speeding. Let your natural body system get used to the changes slowly.
Read More Customer Reviews Over On Amazon!
In Conclusion
The above exercisers are the best trainers you can ever invest in for better overall health. It only takes some minutes of your busy schedule and you can be busy and healthy at the same time. You can even give them to someone you care about in your life.
For posts on other equipment, you can click on the links below.
Reliable Home Physical Therapy Aids
Multi-Station Home Gym Equipment
Breathe your way to good health, get rid of diseases naturally, and be fit always. No doctors, no pills.
If you have any questions or suggestions you would like to share, please don't hesitate to fill out your inputs. We are all crazy for better health.
Disclaimer: This article contains Affiliate Links. If you purchase anything after clicking an Affiliate Link, I may receive some compensation, with no additional cost to you. Read more here.